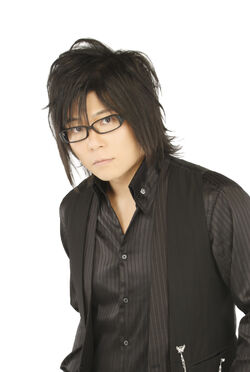 Toshiyuki Morikawa is a Japanese voice actor born on January 26, 1967 from Yokohama Kanagawa. He has voiced hundreds of Japanese characters from the anime and live movies.
Role in the Devil May Cry SeriesEdit
Toshiyuki is the one who voiced the Japanese version of Dante in Devil May Cry: The Animated Series and Devil May Cry 4.
Other Roles
Edit
Toshiyuki Morikawa is famous for voicing the Final Fantasy VII villain Sephiroth throughout the Japanese versions of the game and in the movies. He also voiced Ryu in the Street Fighter series. He has also lent his talent to such animes as Bleach, Initial D, Digimon, and Tekkaman, to name a few.
Ad blocker interference detected!
Wikia is a free-to-use site that makes money from advertising. We have a modified experience for viewers using ad blockers

Wikia is not accessible if you've made further modifications. Remove the custom ad blocker rule(s) and the page will load as expected.