Trismagia
Talk

4
579pages on
this wiki

I should have been the one to fill your dark soul with liiiiiiiiiiight!
---
This article is a stub and is missing information. You can help Devil May Cry Wiki by expanding it.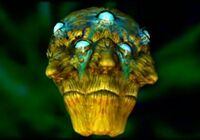 "
Anyone who seeks to pass this point is destined to die.
"

—Trismagia, Devil May Cry 2
Trismagia is a powerful demon in Devil May Cry 2. It serves as the boss for both Dante in Mission 16 and Lucia in Mission 12. In the Devil May Cry HD Collection, the player will achieve the award "Never Forget a Face" for defeating Trismagia.
Description
Edit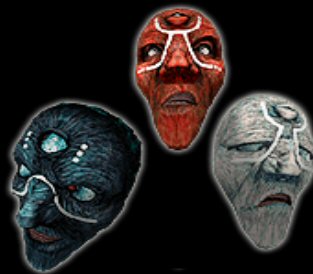 An ancient and powerful demon, Trismagia is the oracle of the demon world.[1] It is an enormous head with three faces and three sets of eyes. Each head has the ability to use one of the elements of ice, fire, and electricity. His three heads can separate and attack one at a time, or recombine for a powerful strike using all three elements.
Background
Edit
Trismagia's appearance is loosely based on Dante Alighieri's portrayal of Satan in the Divine Comedy, who was depicted with three heads which represented the Unholy Trinity. The three heads being different colors also references the three human races whom Satan was believed (according to Dante) to have dominance over: The Caucasians (white, sad face), the Negroids (blue, happy face), and Mongloids (red, angry face).
The three heads also appear to reference the three traitors whom Satan was devouring whilst imprisoned in Cocytus. The three traitors being Judas Iscariot (traitor to Jesus Christ), Cassius and Brutus (the two traitors to Julius Caesar).
References
Edit
↑ Devil May Cry 2, Enemy File — Trismagia: "Oracles who have the knowledge of the demon world."