Comment

1
Devil May Cry, Next Big Film Franchise?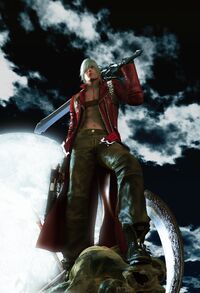 Dante
is headed to the big screen! Sony's Screen Gems distribution outlet has purchased the movie rights to the
Devil May Cry franchise
! Screen Gems is also responsible for the Resident Evil film franchise, so they know what they're doing when it comes to building a successful game-related film franchise.
Screen Gems is hoping to turn Devil May Cry in to the next big game-to-film franchise! They have hired Kyle Ward, who also wrote the Kane & Lynch film, to write the screenplay. What do you think? Did they pick the right gaming franchise?