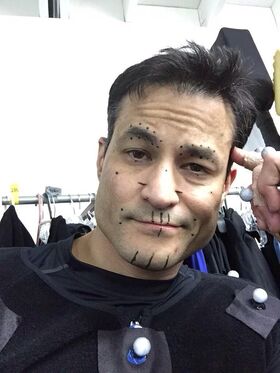 Dan Southworth's
photo
 was been revealed on the FB fan page with a caption saying "Sometimes a man must wear a mascara." It was unknown if this Mo-cap is came from the Capcom Studios. But what we have known here is that Vergil will be returned in Devil May Cry 4: Special Edition.
The question remains is... Will Vergil has his own Storyline?
Ad blocker interference detected!
Wikia is a free-to-use site that makes money from advertising. We have a modified experience for viewers using ad blockers

Wikia is not accessible if you've made further modifications. Remove the custom ad blocker rule(s) and the page will load as expected.