Comments

16
Devil May Cry HD Collection Coming Soon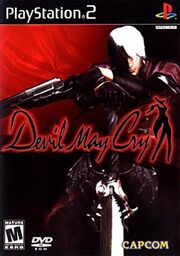 IGN reports that along with other series such as
Shadow of the Colossus/Ico
and
Metal Gear Solid
,
Devil May Cry
is the next in line to get the HD Collection rerelease.
Capcom
announced that the collection would come out on both the PS3 and Xbox 360 and would include both trophies and achievements. The price has been set at $39.99 and no release date has been mentioned, but plans are for an early 2012 release.
Included in the collection is Devil May Cry, Devil May Cry 2, and Devil May Cry 3: Dante's Awakening. For more information, the IGN article can be found here.
Will this be worth the purchase? Do you want to play the original games again, but in high definition? Let us know!